Tackling Plastic Straight On: Efforts to Address Plastic Pollution Outside the Laboratories
We recently looked into the innovations and research taking place in laboratories to help scale recycling efforts and take action against plastic pollution. Efforts are also taking place outside the labs, in the ocean, where the intersections of ocean currents have created massive floating islands of plastic trash—five slow-moving whirlpools that pull litter from thousands of miles away into a single radius. However, the dutch entrepreneur Boyan Slat has successfully developed a floating device to clean up this marine litter. Known as "System 002", it successfully collected 9,000 kilograms (about 20,000 pounds) in its first trial. Plastics consistently make up 80% of all marine debris studied. It is estimated that there are 5.24 macro and microplastics floating in the ocean, weighing up to 269,000 tonnes. System 002 not only collects the floating litter, but it is also carbon-neutral, able to capture microplastics as small as 1 millimeter in diameter and was designed to pose absolutely no threat to wildlife with its wide capture area, slow motion, alerts, and camera monitors allowing operators to spot any nearby marine life. The device consists of two boats dragging a long net in a U-shape behind them. They use computational modeling to predict where and at what speed the movements in the water will be shifting the plastic. They then fill up their net, pull it on board, and bring it ashore for recycling. The project is also turning some of the trash they collect into designer sunglasses, whose profit will go toward helping support the nonprofit itself so they can continue cleaning up the ocean. Slat estimates that 10 of his devices could clean half the garbage patch in five years, and if 10 of these were deployed to the five major ocean gyres, then 90% of all floating plastic could be removed by 2040. Additionally, the non profit has also launched a number of 'interceptor' barges with the aim of cleaning up polluting rivers by intercepting plastic before it reaches the ocean.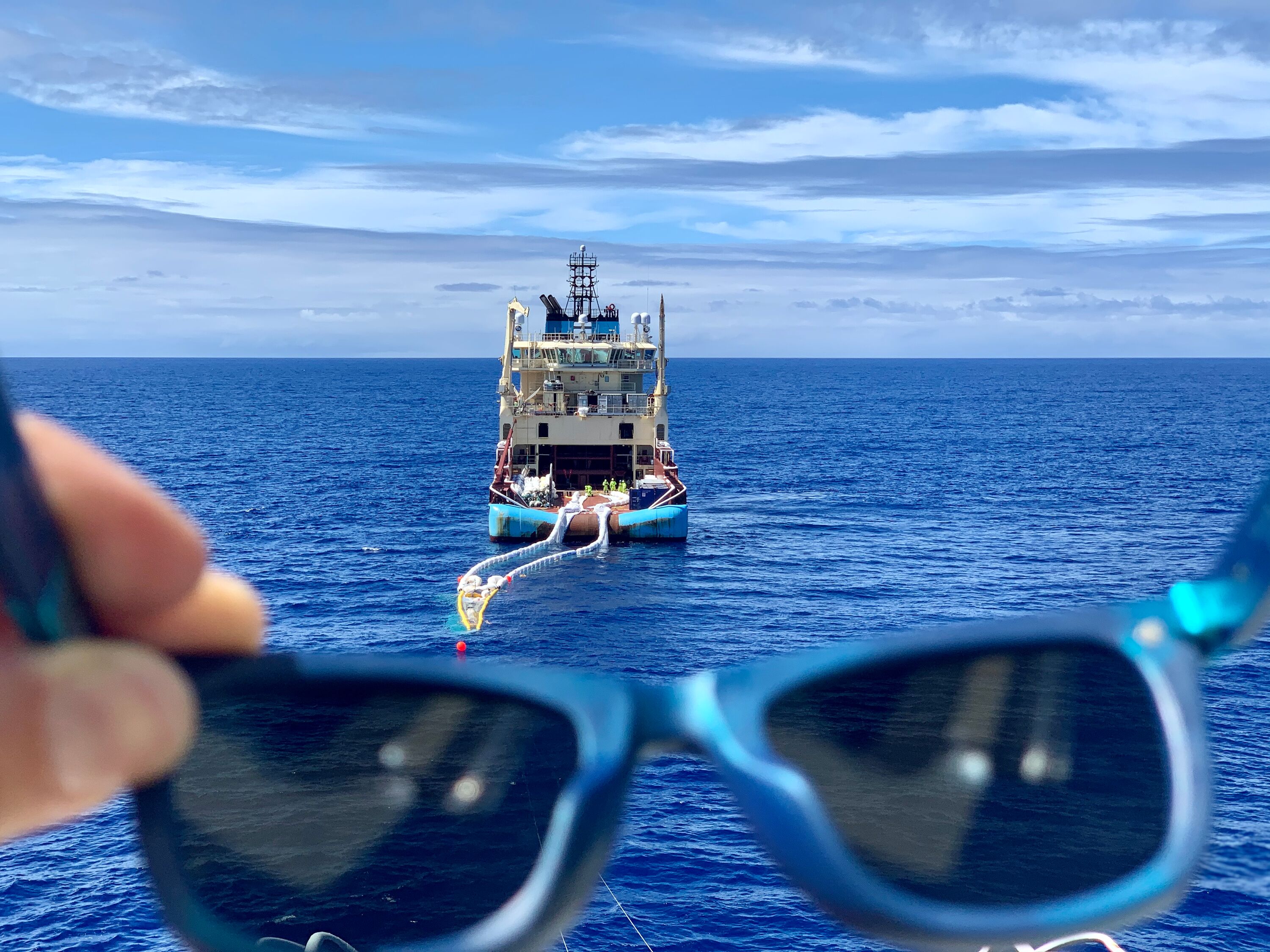 In India, 26-year-old Naman Gupta runs a company which installs bins in cities to collect cigarette butts, which are then recycled and made into anything from cushions to key rings. Since 2016, he has he has recycled 300,000,000 cigarette butts—the equivalent of 100,000kgs. Cigarettes are the most littered object in the world, and the plastic in the filter takes up to 12 years to degrade. It also forms microplastics in the process, which inhibit plant growth in soil, and are highly toxic to aquatic life. The company collects up to 6,000kgs of cigarettes every month, which are deposited into waste receptacles called VBins outside street vendors and shops. The vendors receive a fee per kilo of cigarette butts they collect. The filter, which is made of a cellulose acetate (CA) plastic is then shredded, chemically treated for 24 hours, and then made into stuffing for cushions or soft toys. The paper and tobacco are turned into compost, which is sold to farmers and growers, or used in domestic mosquito repellents. Additionally, the waste water produced in the process is also re-used, and the fabrics used to make the stuffed toys and cushions are sourced from local suppliers, making it a circular and local production.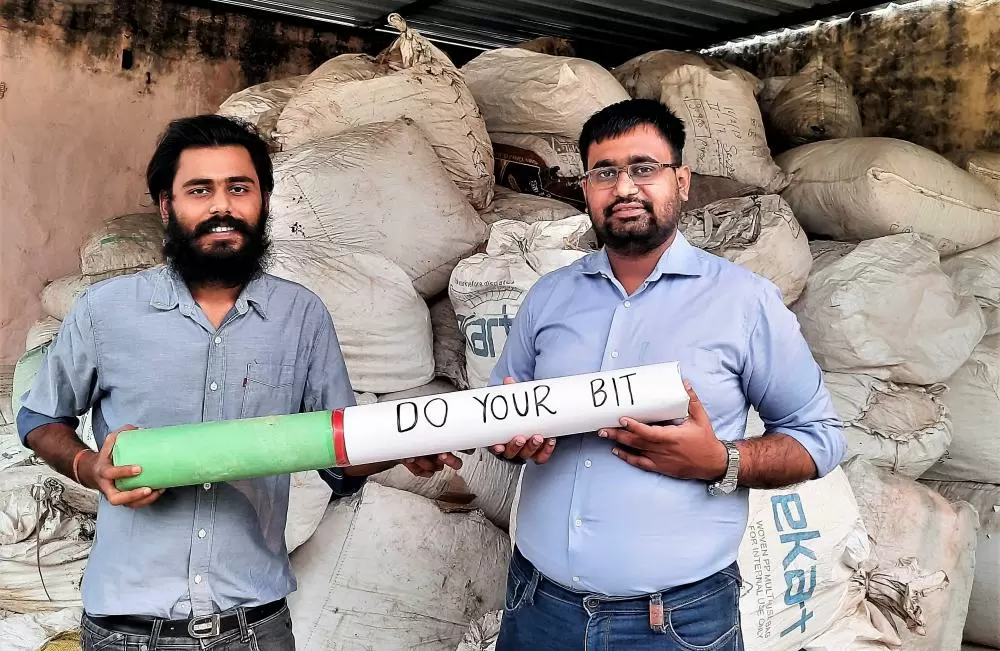 In France, a professional yacht racer has designed an ocean-cleaning sailboat that is powered by the waste it collects. The 56-meter (184 feet) "Manta" is the first offering from racer Yves Bourgnon's SeaCleaners Project, and it would be one of the largest waste-collecting vessels on the seas. The vessel uses garbage to power an electric motor that works together with the sails to propel the large catamaran. Conveyor belts scoop up trash as small as 10 millimeters, from the water over which the Manta glides, while three trawl nets drift behind at a depth of 1 meter (avoiding sea life) and add to the litter collection.
The trash that is collected is then fed into a processing machine where crewmembers sort it before moving it into an incinerator that can shred and melt the plastic to use the heat and gas to power a turbine that creates the electric power. In combination with solar panels lining the decks and a wind turbine harvesting power from the wind coming off the sails, the Manta would be 70% self-sufficient in terms of energy. It would be capable of sailing around while collecting 3 tons of waste an hour, without almost never needing to return to harbor and refuel or offload plastic. The design also includes room onboard for a scientific laboratory, allowing marine biologists and chemists to study the effects of plastic on the ecosystem. Unveiled purely as a concept, the SeaCleaners want to put a working prototype on the waves by 2024. Bourgnon, the CEO, believes that if 400 of the vessels were made, they could eventually remove 33% of the ocean's plastic pollution.
While some of these projects may not be operating at scale yet and may still be more of a concept than physical reality, they represent a hope and commitment to finding solutions to the present reality and plastic crisis that exists. MikaCycle supports the transition towards circularity and aims to facilitate it and address the issues faced by the different players in the industry in order to keep plastic waste from ending up in the environment or landfills and instead giving it another life. MikaCycle Marketplace is the online platform for sourcing quality, sustainable, and reliable recycled plastics. It aims to create an ethical and sustainable ecosystem that improves the circularity of plastic by using digital technologies that surpass the current techniques. For that reason, it is looking to grow its team and recruite a Blockchain tech leader and developer to support us in overhauling our platform to include blockchain (technology with IOT (Internet of Things capacity), advanced trading services (Brokerage, Finance, logistics) and partnering with organizations in places like Indonisia and Nigeria to onboard waste pickers into the Mikacycle supply chain.
There are a multitude of factors and players involved when it comes to addressing the plastic pollution crisis, but that also means there are a multitude of opportunities where change can happen and a positive impact can take place.